Japan is playing the first match in the group stage of the Olympic tournament. They are playing South Africa on July 22 and it will be played in Teofu, Japan.
Japan
Japan, who is hosting the Olympics, has a decent team. They have Takefusa Kubo from Real Madrid and Hiroki Sakai who played for Arminia in Germany last season.
This year, the Japanese Olympic team played four games. They lost one against Argentina at the end of March, 0-1.
All predictions on football
After that, the results were better. In June, Japan crushed Jamaica 4-0, and they also beat the Honduran youth team 3-1. Meanwhile, the most important result is their recent 1-1 tie with Spain. Spain only came back into the game after 70 minutes.
South Africa
Meanwhile, South Africa qualified for the Olympics following the 2019 Africa Cup of Nations for youth teams. The South Africans finished third at that tournament and won a key match in penalties against Ghana to qualify for the Games. In group play, South Africa defeated Côte d'Ivoire and drew with Zambia and Nigeria before losing by three goals against Egypt in the semi-final.
Past five matches where Japan have played:
Japan 1-0 South Africa – 22.07.2021
Japan 1-1 Spain – 17.07.2021
Japan 1-0 Sweden – 11.08.2016
Japan 2-2 Colombia – 08.08.2016
Nigeria 5-4 Japan – 05.08.2016
South Africa club statistics:
Football team South Africa play for the International.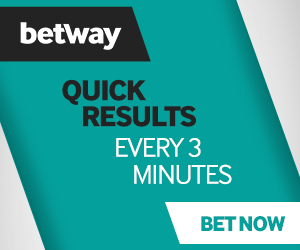 Current club squad:
Williams, Ronwen – goalkeeper
Mokoena, Teboho – central_midfielder
Fleurs, Luke – central_defender
Sele, Thabo – central_midfielder
Makgopa, Evidence – striker
Singh, Luther – left_winger
Mbule, Sipho – central_midfielder
Mukumela, Thendo – right_winger
Mabiliso, Sbusiso – left_back
Malepe, Repo – central_defender
Foster, Lyle – right_back
Last 4 games with South Africa:
Japan 1-0 South Africa – 22.07.2021
South Africa 1:1 Iraq – 11.08.2016
Denmark 1-0 South Africa – 08.08.2016
Brazil (23) 0-0 South Africa – 04.08.2016
Forecast and betting
In this game, Japan can be bet on for 1.25. A draw is offered for 6.35 and a South Africa win for 14.75. African talents are always surprising us, but this time we do not think they will surprise us much at all! The Japanese team is better than the African team and they might even get a medal in the Olympic games if they have good luck too.
Match results
In the first game, Japan's national team beat South Africa. The only goal was scored by Real Madrid midfielder Takefusa Kubo in the second half of the game.