In the men's 1500m, the semi-final heats will take place. The first round of running happened two days ago and there were no big surprises. You can see the results here. In this post we'll talk more about what else the runners who are still in line can do to surprise us with.
Men's 1500m running. Who's not starting?
So far, the last man who has beaten Cheruiyot in an international competition is also the penultimate world champion Elijah Manangoi. However, he has been disqualified in the past for not taking a drug test and will not be able to break her winning streak anytime soon.
In the 2019 World Championship, Taoufik Makhloufi finished second for Algeria. He has not competed in any official competition since then and announced before the Olympics that his injuries will prevent him from competing in Tokyo and trying to win 4 Olympic medals.
Mohamed Katir is not very famous. But this year he has improved a lot of his own best times. He got second place in Monaco with a Spanish record of 3:28.76. And even before then, he was only on the Olympics list for the 5,000 m and there was no change on that score before his run in Monaco.
Kamar Etyang was not well-known before this season, but he did well in the Kenyan qualifying race and now is an Olympic medal contender. But for Kenya, as a Category A country (the most "untrustworthy" in terms of doping), each athlete must go through 3 out-of-competition doping tests in the last 10 months before the Olympics. Kamar wasn't able to do these 3 tests, so his trips to international championships will have to be postponed.
Key talking points
Two Kenyans, Charles Simotwo and Abel Kipsang are set for the race in Tokyo. Simotwo won the world cup qualifying race but has not had a competitive run outside of Kenya this season. However, his 5th place in Monaco with 3:30 is promising ahead of Olympic competition. For Kipsang on the other hand, his 3rd place qualifying turn out to be his worst showing this season.
Back in Hengelo, he was second behind Weitman. But he won the rest of the races. Those were not the most prestigious events though and his best time of both season and career was 3:32.68, clocked in French Marseille 10 days before qualifying in Nairobi. Both do not look like big contenders for Tokyo, but as strange as it may sound, are the only competitors who have beaten Cheruiyot in the last 4 years.
The Olympic qualifiers finish in the Kenyan capital of Nairobi
Norway's Jakob Ingebrigtsen is the first realistic contender to beat Cheruiyot. He was disappointed with 4th place at the Qatar World Championships last year and has established himself as the best in the world since then. This time, he will not try a double and could overtake Kenya's Stephen Kiprop 5000m event won't take place this time either. Things are looking up for him to finally be surpassed by Nathaneel Ngugi, who took silver medals twice against him.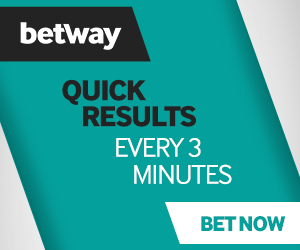 At the moment, Jakob is not winning. It would be very surprising if he wins at the Olympics. He has a small cold and missed some races because of it. He came in 3rd at Diamond League stage with a time of 3:30, which is still better than coming in 9th overall or coming in 4th but getting disqualified.
Last year, two Brits Jake Wightman and Josh Kerr looked like they were out of luck as 5th and 6th places "by default". But both runners have improved since then. In Monaco in 2018, Wightman ran 3:30; this year he won a race with two Kenyan Olympians. And while Kerr is better known for his finishing speed (he ran an 800m individual start with 55 seconds per lap), at the British Championships last month he finished the 3 laps in 37 seconds – that's only three minutes later than what it takes to achieve Olympic qualification standards.
But we haven't seen them race in the Diamond League stages (or many other races) this year, so it's hard to predict anything. It would not be surprising if one of them ended up in the top three. Even if it was third Briton Jake Heyward.